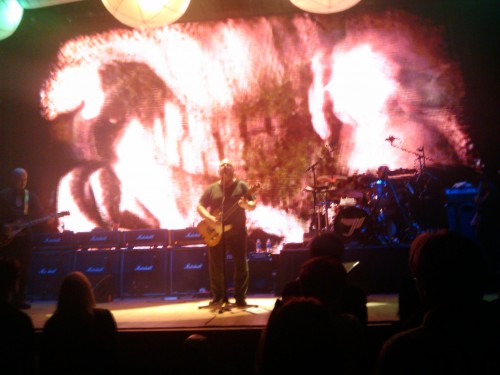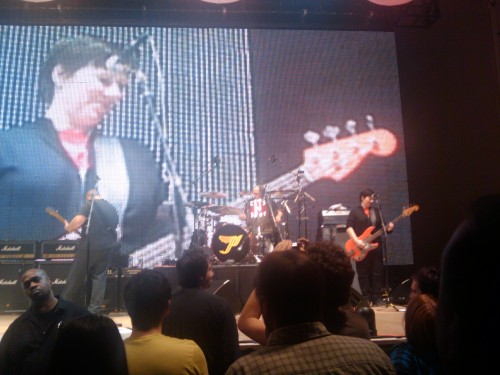 Pixies concert at DAR Constitution Hall, Dec 1, 2009. It's the Doolittle 20-year anniversary tour, and they did the whole album in order. I sat in the 5th row center.
1. Black Francis in the center, Joey Santiago far left.
2. First bow before the 2 encores
3. Kim Deal is Gigantic (that's what they were playing for that pic).