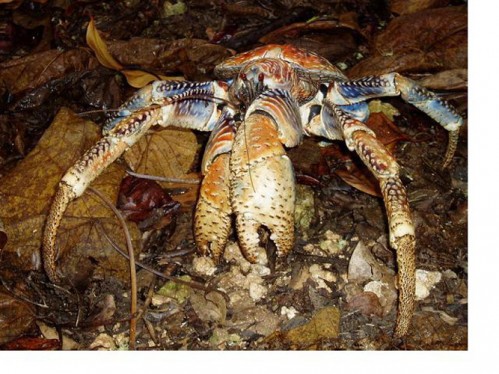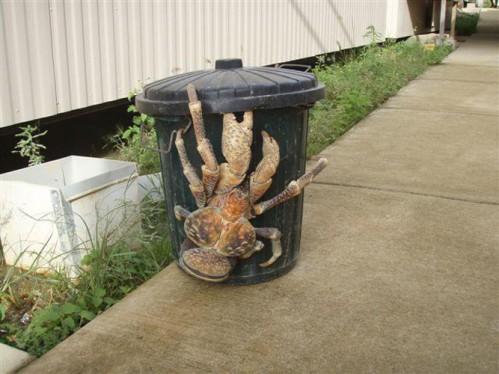 Coconut Crab (Birgus latro) is the largest terrestrial arthropod in the world. It is known for its ability to crack coconuts with its strong pincers in order to eat the contents.
The second photo gives you a good idea of how large these crabs are – a coconut crab is seeking food from a black trashcan.
Send to Facebook
|
Send To Twitter
This video is of a fish named Goldy. This fish is the MCS Mascot and this fish is the primary moderator of content on the site.