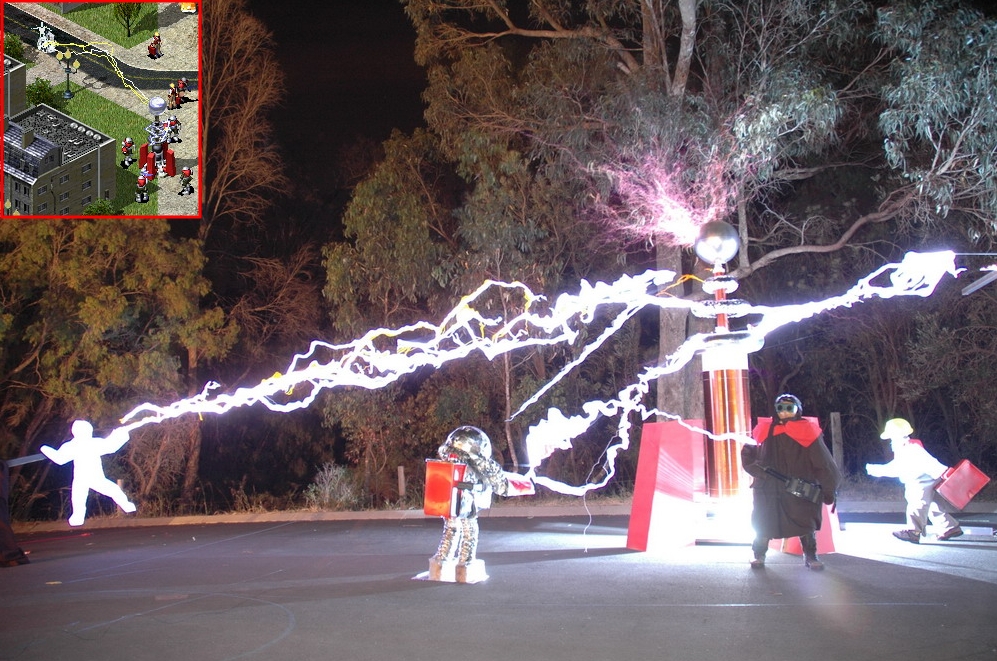 I never played this game but thought it looked cool (anything with tesla coils = awesome).
Anyways, since we're on this "give credit where credit's due" kick, here's a link to the source: tesladownunder.com/Red%20Alert%20Tesla.htm
Send to Facebook
|
Send To Twitter
This video is of a fish named Goldy. This fish is the MCS Mascot and this fish is the primary moderator of content on the site.